Ready to make some memories? We know it's been hard trying to celebrate without being able to physically gather with loved ones, but we're excited to get creative with you! We've created a list of our favorite backyard party ideas to get you inspired.
We take safety very seriously, so please make sure you gather safely and in accordance with all regulations and guidelines!
Create a look
Just because your guest count is smaller these days, that doesn't mean you shouldn't care about the design of your party. We LOVE a good theme, like the one pictured above. This tropical themed baby shower designed by Mint Event Designs could be tailored to fit any backyard party.
With fewer guests, you can actually go the extra mile with details to make everything cohesive. Using a theme to help shape the design of your backyard party can make things a wholeeee lot easier.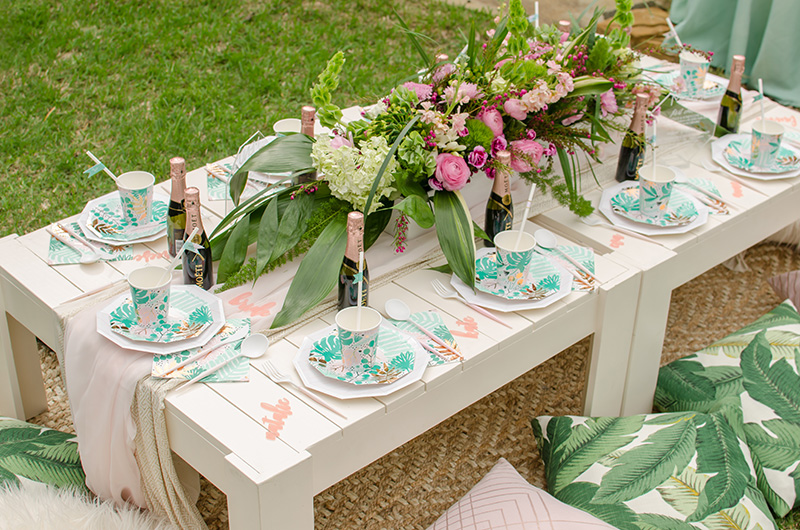 Carolina used our Coquito Low Dining Tables and mixed pillows and poufs for cozy seating. On the far left, a simple display for food elevates the party and allows you to have everything pre-assembled for minimal contact. How cute are those personal champagne bottles?
Picnic in style
Just a blanket? Sure … but what if you hosted a picnic with a little more oomph? Using a fun rug and mixing in different textures and colors within your set up adds to the ambiance. Have everyone grab a pillow or pouf and throw on some mood music.
Oh and don't forget – add a charcuterie board! Nothing we love more than a good cheese selection. Antonelli's anybody? They have pre-assembled trays on their website. You can also order for curbside pickup from some of our favorites, like Royal Fig Catering or Contigo Catering.
Get creative with your display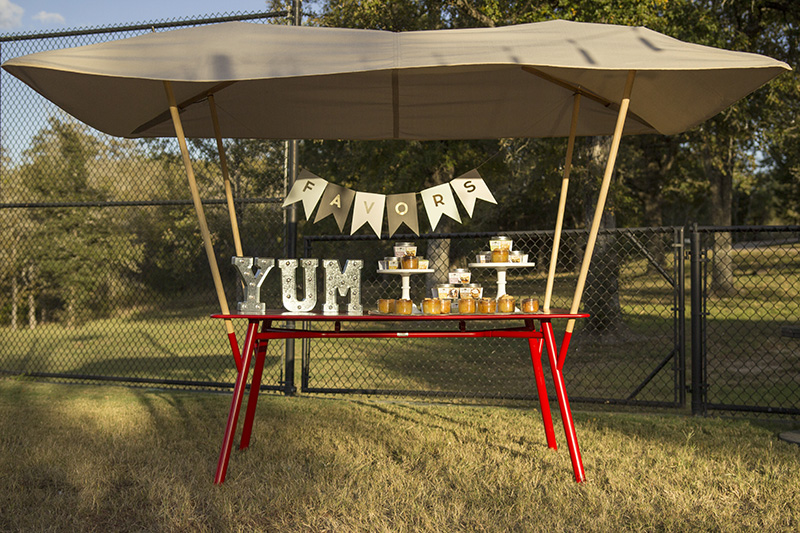 Ditch the folding table and set up the food in an eye-catching way. Although styling a table on your own can seem daunting, we promise it's easier than you think! Something as small as adding a statement piece like our Mai Thai table to your backyard party can make everything seem a bit fancier.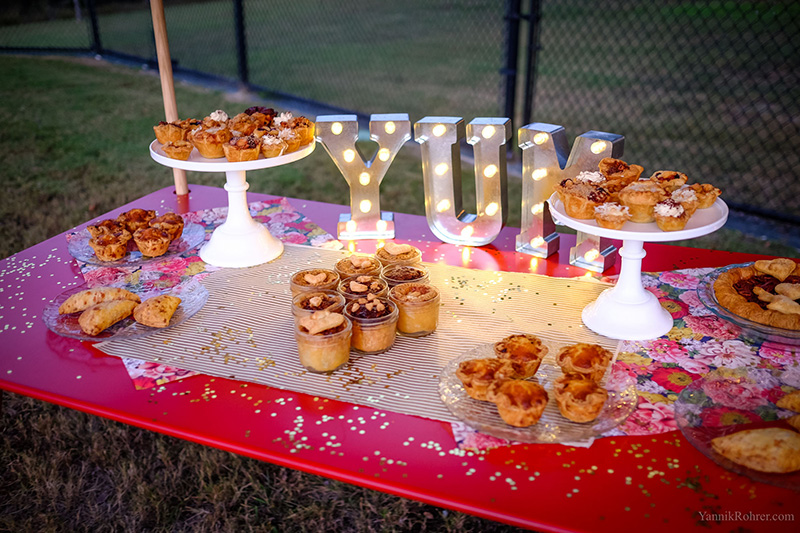 Get nostalgic with a bonfire and s'mores
Remember bonfires? The perfect summertime activity, and an easy way to gather safely outside! You can socially distance the chairs around the fire pit. Camping chairs are fine, but we love chairs with an aesthetic appeal, like our Acapulco Chairs or Butterfly Chairs. Set up a s'mores station and have everyone grab their own pieces. You can also pre-assemble plates for your guests to minimize contact once again! Check out more photos here.
Outdoor seating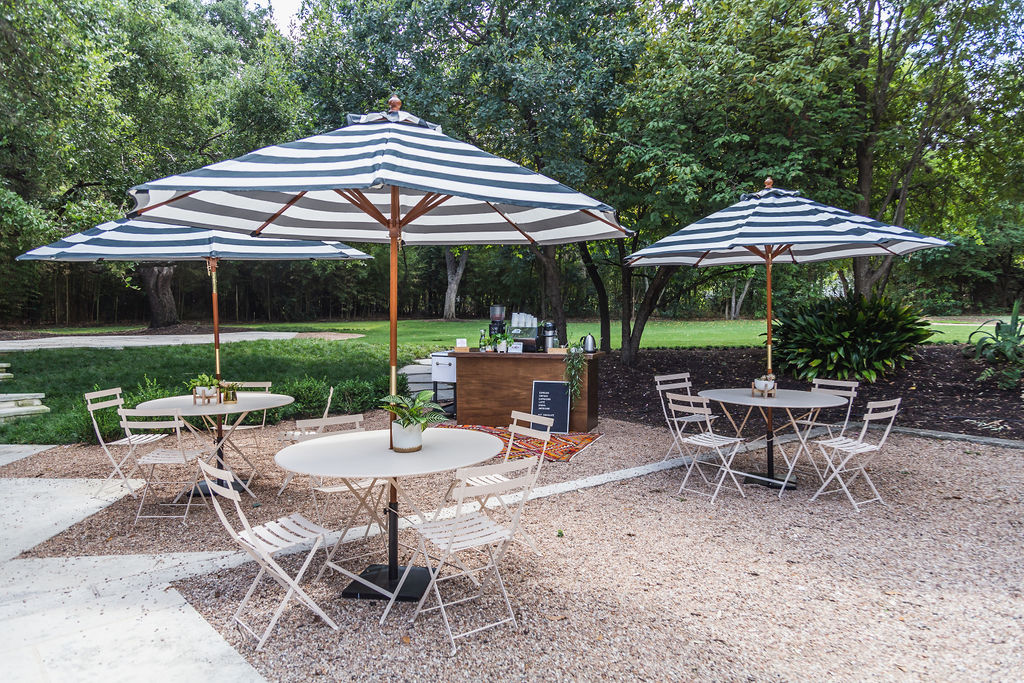 Typically, you can set up outdoor seating and let everyone mingle, choosing their seats and interacting with each other. If you're having guests over from different families or groups, assign them a table and space out outdoor seating to keep everyone safe. We love the French 75 or even the Biergarten Tables for outdoor seating. People can stay within their "pods," but everyone is still in the same space.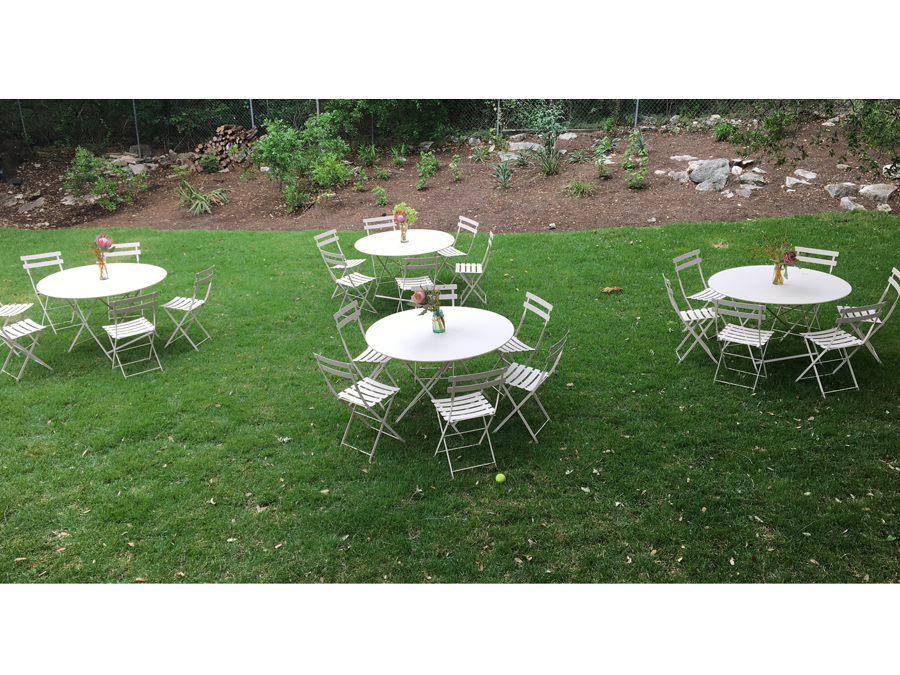 At the end of the day, it's all about the details and small moments you create. When coming up with backyard party ideas, don't overthink it! A small party with a few guests can be just as memorable as a party with 100 guests. These small gatherings are an opportunity to reconnect and be present with your favorite people.
Make sure to check out our new packages for your next backyard party! We have everything you need to make it special, and if you still need help coming up with ideas, just let us know. We're here to take the stress out of planning!