All decades have a signature style and if you've ever been to Austin, you've seen midcentury modern aesthetics across the city. There are nods to this era's color, form, texture, and patterns all over the city—from the neon signs to the architecture. One of our favorite, distinctively 1960s "Mod" spots in town is the iconic 
Austin Motel
.
Styled by
Gina Whittington
and photographed by 
Ashley Garmon
, this shoot upped the anty to their 60s vibes with our modern furniture to create a look we're in love with!
We love a good updated take on a themed event. The key to pulling it off without looking kitschy is to combine the elements of old and new. You want to create a cohesive look that represents the era, but with something added that feels more up to date.
For example, this table set up uses our Eames-style 
Shell Side Chairs
(which look good with almost any decor!) and our chic 
Nixon Accent Chairs
. Don't be afraid to mix and match chairs with similar styles. Both have a "Mad Men" feel, but the addition of the geometric patterned tablecloth brought the unmistakable 60s mod influence. This time period lived for big prints!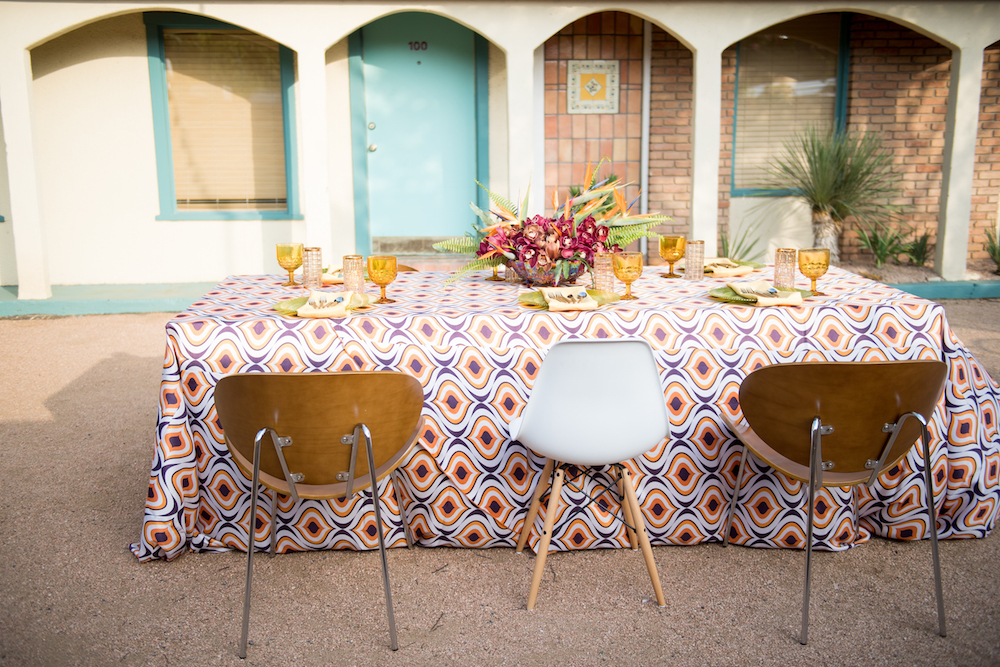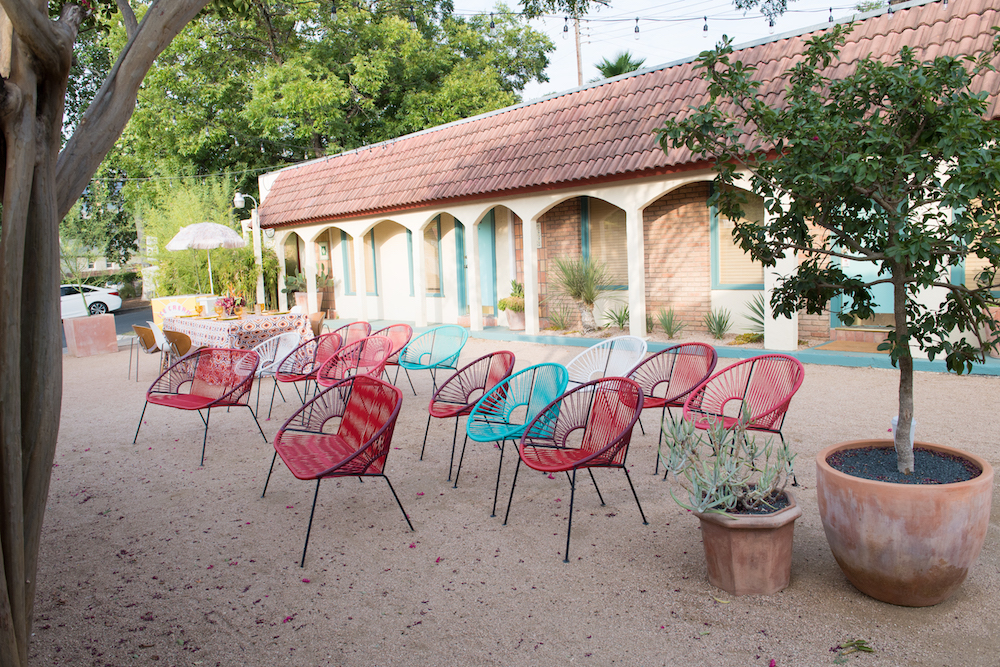 Since this decades' design is all about bold patterns and even bolder colors, we were excited about pink plus red. This styled shoot paired together some of our
Coral Paloma Chairs
with Red Ixtapa Chairs to recreate the classic color combo. Throw in pops of blue and white for even more color. Try our
White Paloma Loveseats
to mix in between lounge chairs. As for sweetheart chairs, Whittington used our romantic 
L'Angel Chairs
 to make the bride and groom stand out!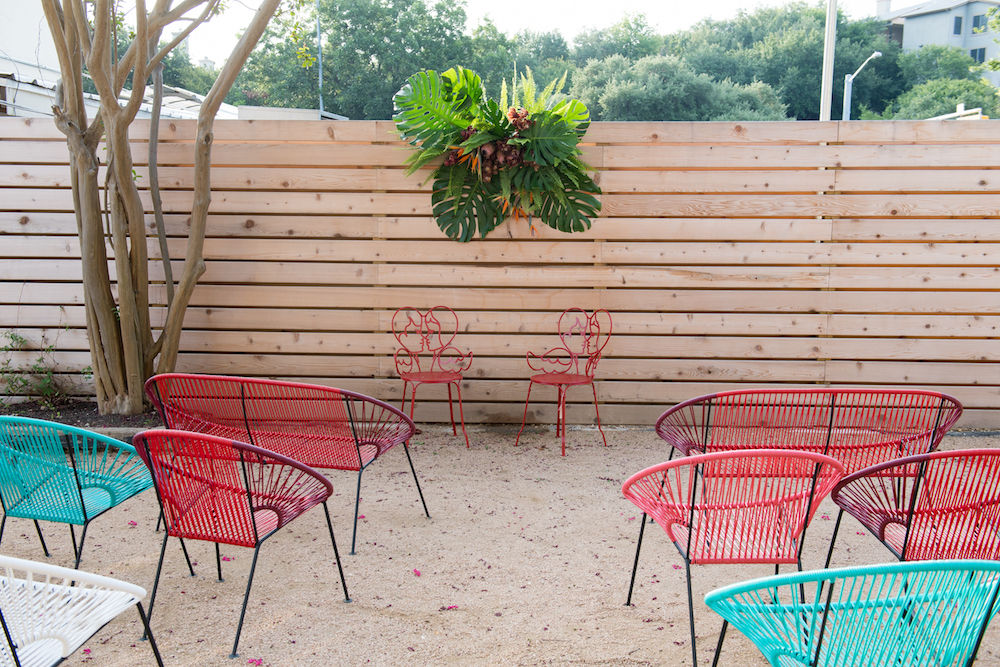 Some of our other favorite 1960's design elements?
Graphic pops
Hints of neon
Textured rugs from Morocco or India
Sleek design
Styles always come back around. It's all about you can refresh a look to make it uniquely yours.