In the event industry, we know backdrop rentals are an opportunity to create something special, whether an Instagrammable moment or a live plant wall for a stage. It's a versatile rental that when done right, is both memorable and functional for guests. We have quite the collection of backdrop rentals and you bet we know how to use 'em. Here are some fresh ideas for your next event!
The Interactive Backdrop
The Ring For Service Wall is such a hit at corporate cocktail parties and weddings alike. The wall can be customized for your event. Whether it's tacos, fries, or whatever you like… you're certainly not limited to handing out the champagne. The rental doesn't include the human, but we don't think it will be too difficult to find someone to hand out free food or drink.
The Champagne Wall is a fantastic way to serve en masse, without requiring a long table or hurried bar staff. Each wall holds 48 champagne or wine glasses, for 96 total – meaning there's no waiting in line for a drink here!
The Photo Backdrop
How fun is this Champagne Gold Sparkle Backdrop? Also, can you tell we're into champagne? This lively piece is perfect for a photo booth or lounge and can be expanded from 4ft-10ft wide and 5ft-10ft tall.
The Boxwood Wall Panel is begging to be decked out. Add some fun signage and guests will inevitably gravitate towards it as the perfect photo background.
The Stage Backdrop
The Natural Wood Wall Panel is where design meets practicality. When building a space around panelists or conference speakers, the key is to create visual interest without distracting guests. We love how event planners and stylists have utilized this backdrop to incorporate subtle branding or display local artwork.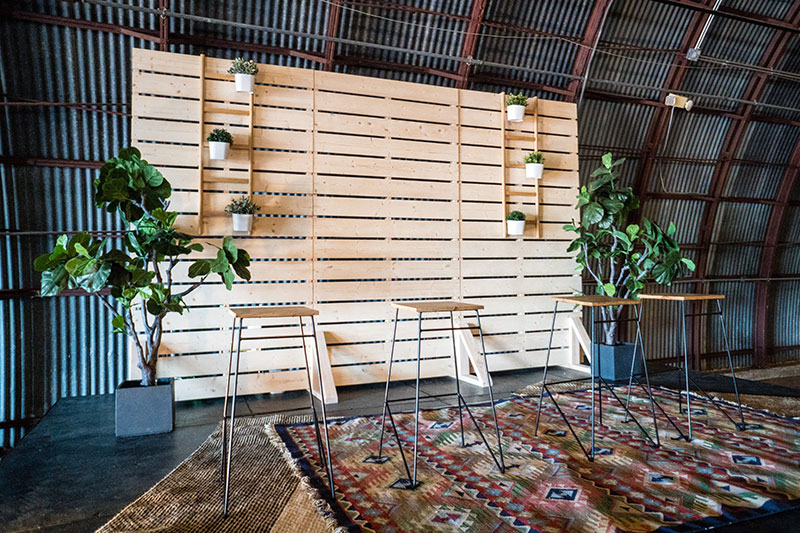 The Natural Wood Wall Panel is also great base piece for full wall covering installations, like this from Create & Cultivate's SXSW 2019 Pop Up.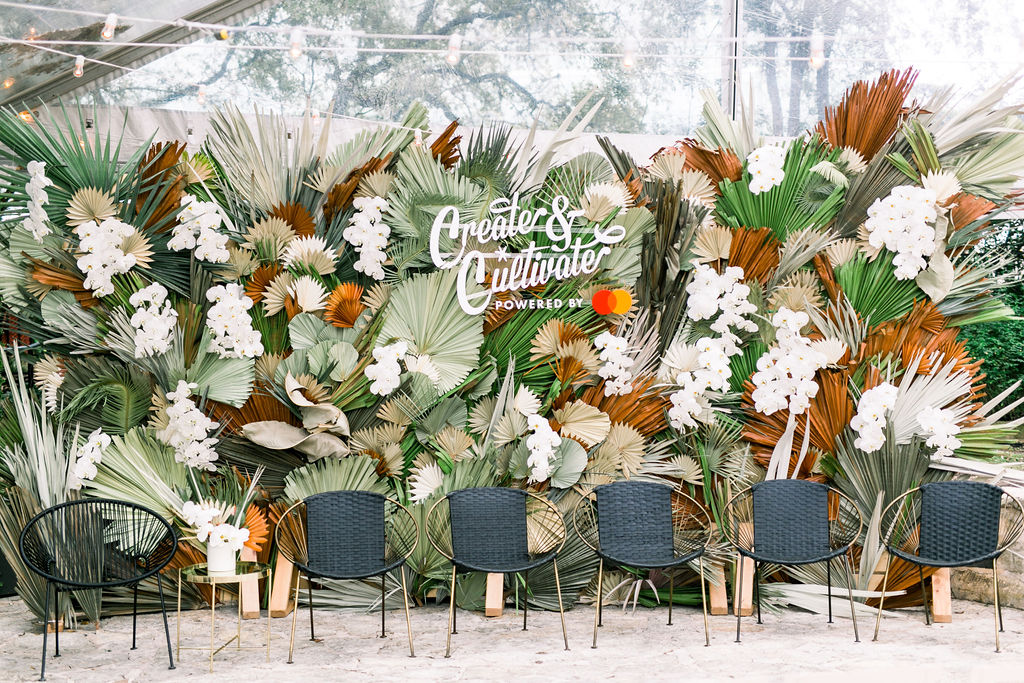 Don't underestimate the power of the White Wall. This blank canvas is particularly useful in large spaces, creating structure where there was none. We have seen the two pieces intersected to create a cozy corner, or side by side — with the shelves providing an opportunity to display product or decor. Both pieces are easily branded and move on wheels.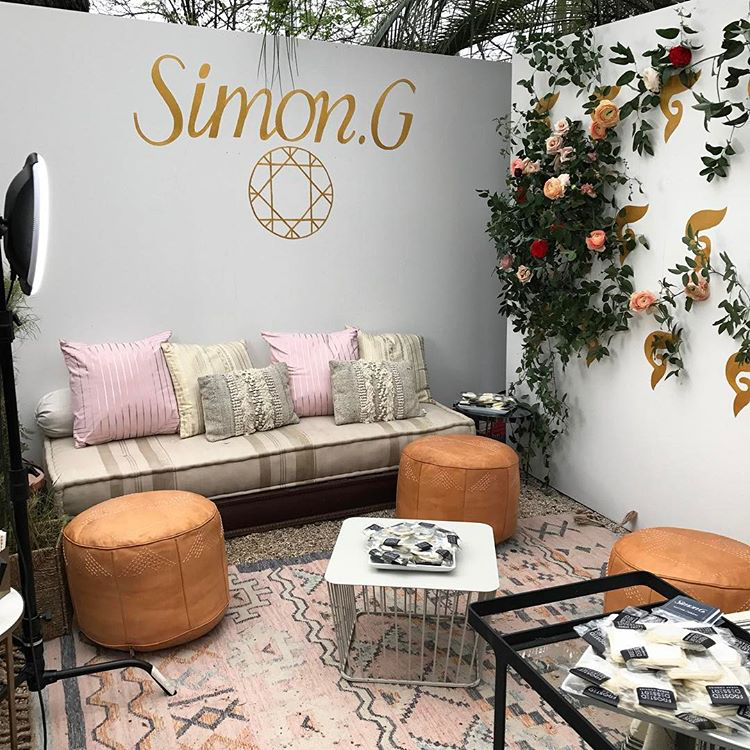 The Decorative Backdrop
These pieces not only look good wherever they are set, but they do a great job of channeling foot traffic or creating a bit of privacy for activations like massage or acupuncture.
Our Wildwood Screen and Mango Wood Screens bring a natural element to any space and look beautiful when surrounded with fresh greenery.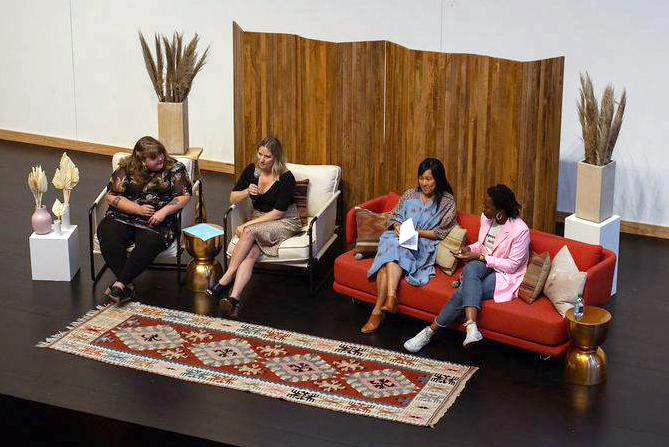 The Sidre Screen is a more modern piece made of black rattan. We envision it leading to an eclectic lounge where guests can retreat to, sip their cocktails and watch the party unfold.

We have no shortage of backdrop rentals for your next event. Simply reach out to let us know what you have in mind. We're more than help you brainstorm a design that is functional and eye-catching.