It was such a joy to be a part of the Carson wedding at Distribution Hall. We love inventive couples and fresh wedding concepts, and we definitely lucked out in this case. The bare-bones space was like a blank canvas – somewhere for us to work with the couple and bring their beautiful vision into reality! We're obsessed with the end result.
The Ceremony
Our Old Pal Chairs are the epitome of pared-down elegance. Understated but certainly not plain. A fresh, minimal wedding ceremony done right.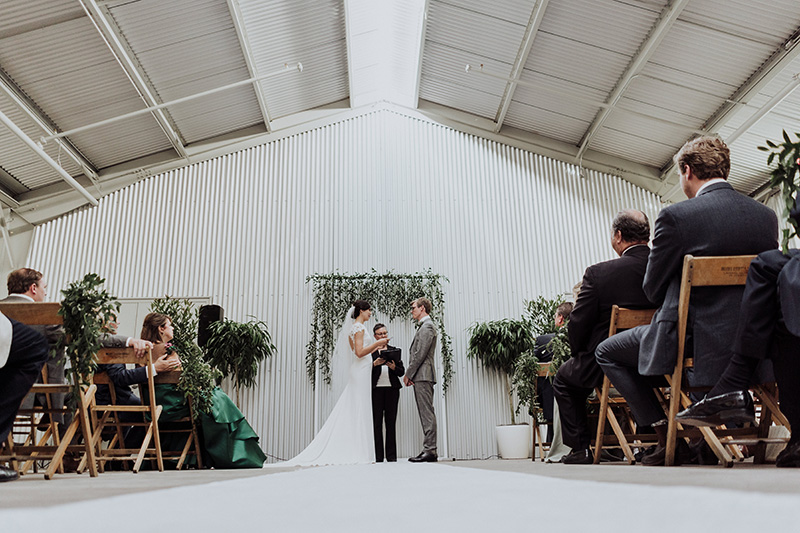 The Dinner
What better choice for a modern take on a wedding dinner than our dark wood Harvest Tables? Their lovely finish means there's no need for tablecloths getting in the way of clean lines all around.
The Reception
For the lounge, Jordan and Carson wanted furniture rental pieces that were elegant, but functional for their guests. The bride and groom also happen to be design enthusiasts, working in the non-profit art scene and architecture. Their eye for design is showcased throughout every detail!
What do you think? Fresh and minimal work for you? Let us know!