Who doesn't love the comfort and familiarity of a stylish coffee shop? Working with the ultra-cool team at Creature Coffee, a local company that brings coffee bars to venues all over Austin, we've come up with a unique coffee experience that can pop up anywhere. We're calling this shoot Moontower Café, but the package represented below is fully customizable and will successfully activate just a corner, or your entire space.
---
The Coffee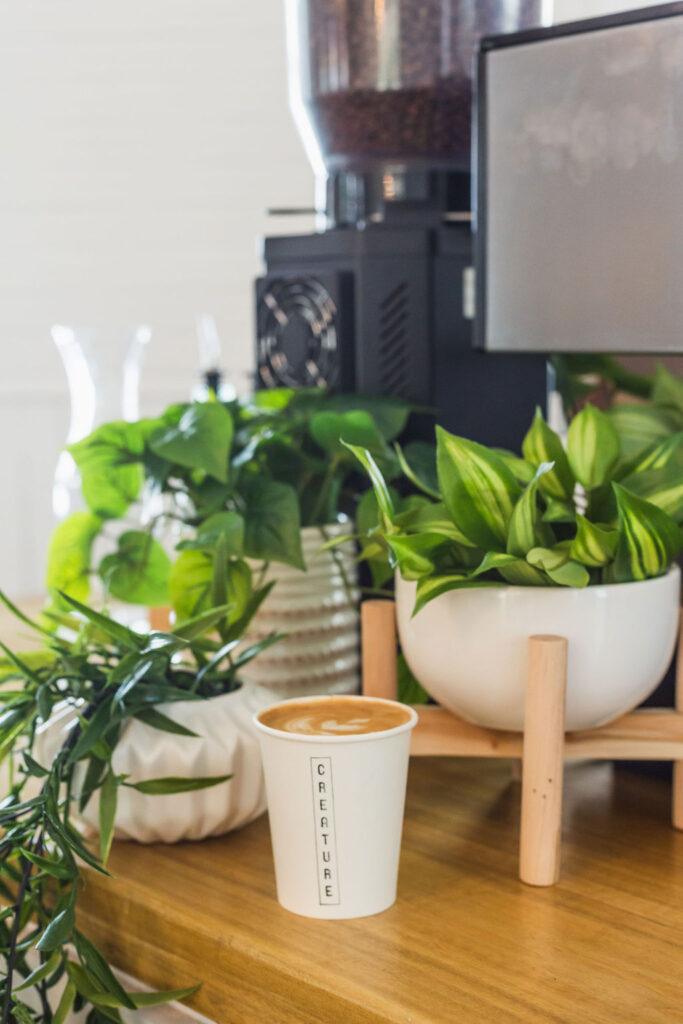 Creature Coffee is all about the best quality beans for the best quality coffee. They've built a network of local coffee roasters, ensuring the freshest supply of beans for the richest taste. They serve daily out of Native Hostel, but anywhere they pop-up, you're sure to find amazing coffee.
---
The Café
The main café features cozy two-person seating with our marble Belvedere Bistro Tables and elegant gold Prosecco Chairs. For larger parties, the pale wood Grant Table and Bench Set allow for a group!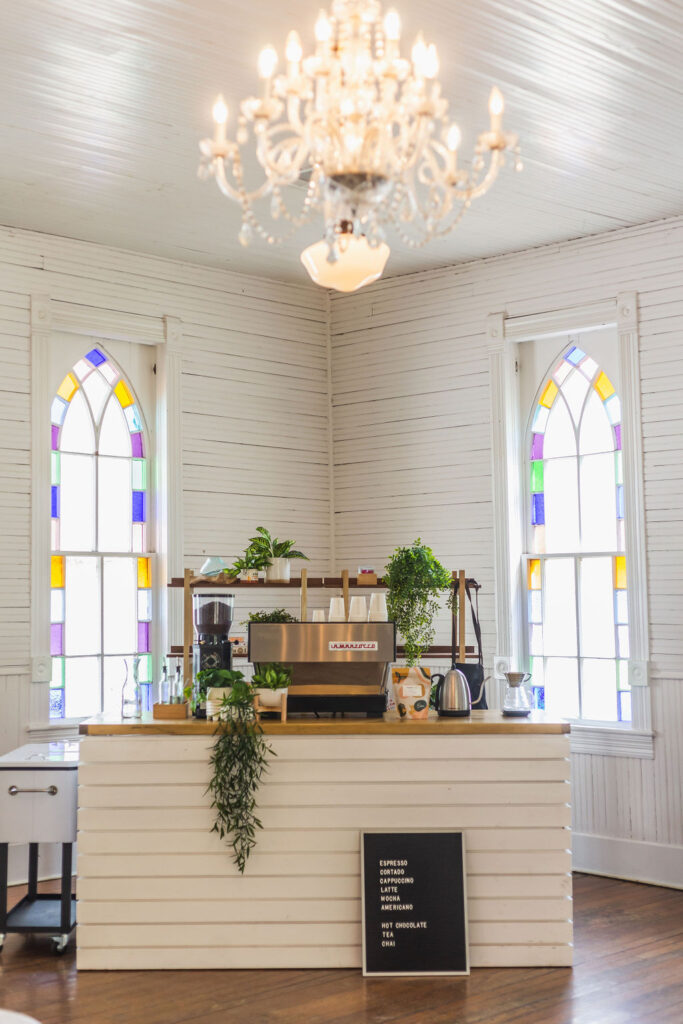 Our Wood Back Bar Shelves combine style with storage and are perfect side-kicks to a busy barista's coffee bar.
A closer look at the Prosecco Chairs – check out that lattice!
---
The Lounge
If you've watched Friends even once then you know every coffeehouse needs a lounge with an iconic sofa. We went with a fresh take on a comfy classic—the Pernod Sofa. Flanked by our laid-back Harvey Lounge Chair and centered around the Amado Coffee Table, the lounge area comes together over the understated yet intricate Sofia Rug.
---
The Patio
In a city with weather like Austin, why not have outdoor seating? And even an outdoor coffee bar! Our patio set-up includes French 75 tables and chairs, shaded by simple black and white striped umbrellas.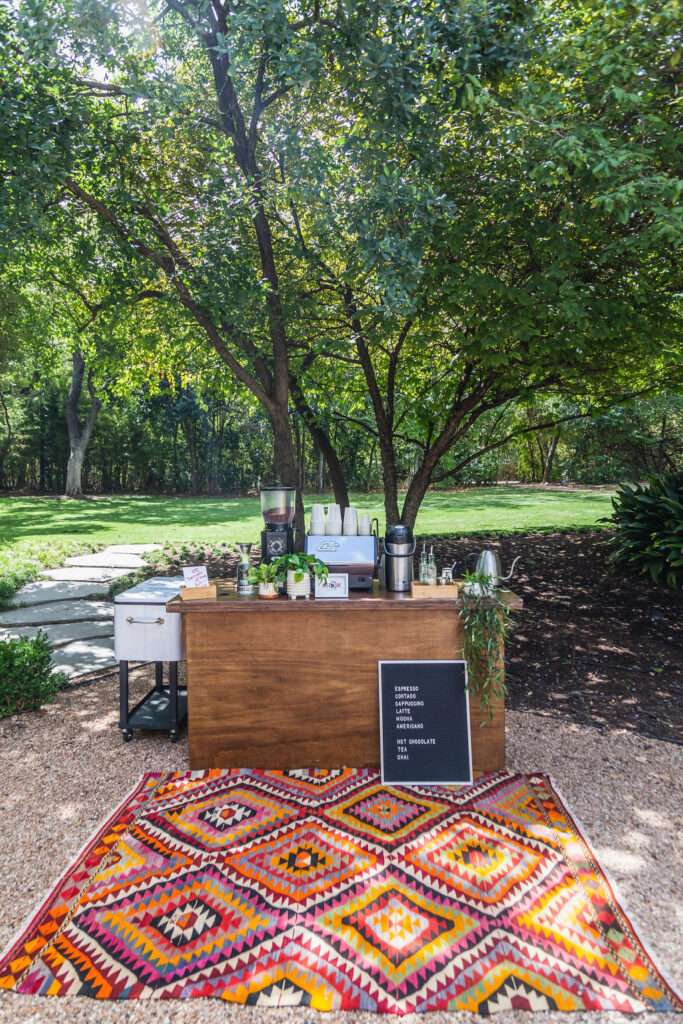 A clean wooden bar topped with fresh greenery plays well opposite a bold patterned rug like our Ziggy.
---
The Venue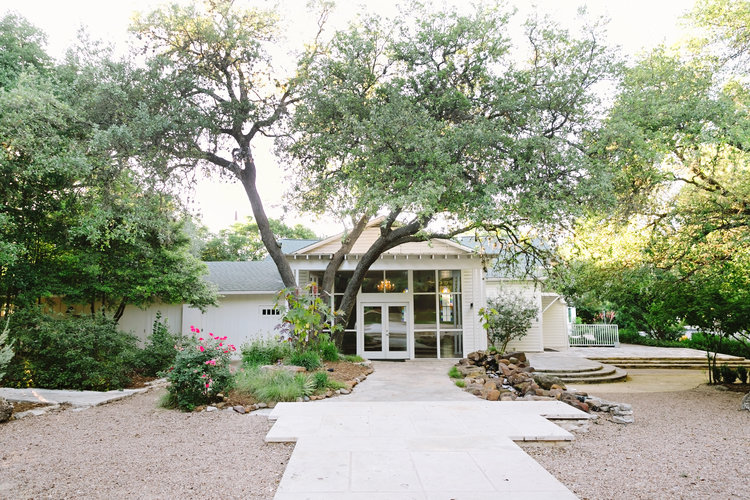 Located in South Austin, Mercury Hall is a chapel turned event venue that maintains its original wood floors and stained glass windows. It is a peaceful and warm setting—an idyllic place for any event, including our pop up coffeehouse!

Collaborators:
Pop-up Coffee Service: Creature Coffee Co.
Venue: Mercury Hall
Photographer: Tess Cagle Photography
Rentals: Party at the Moontower Event Rentals
Want to keep the party buzzin' with a customizable coffee experience for your next event? Get in touch!