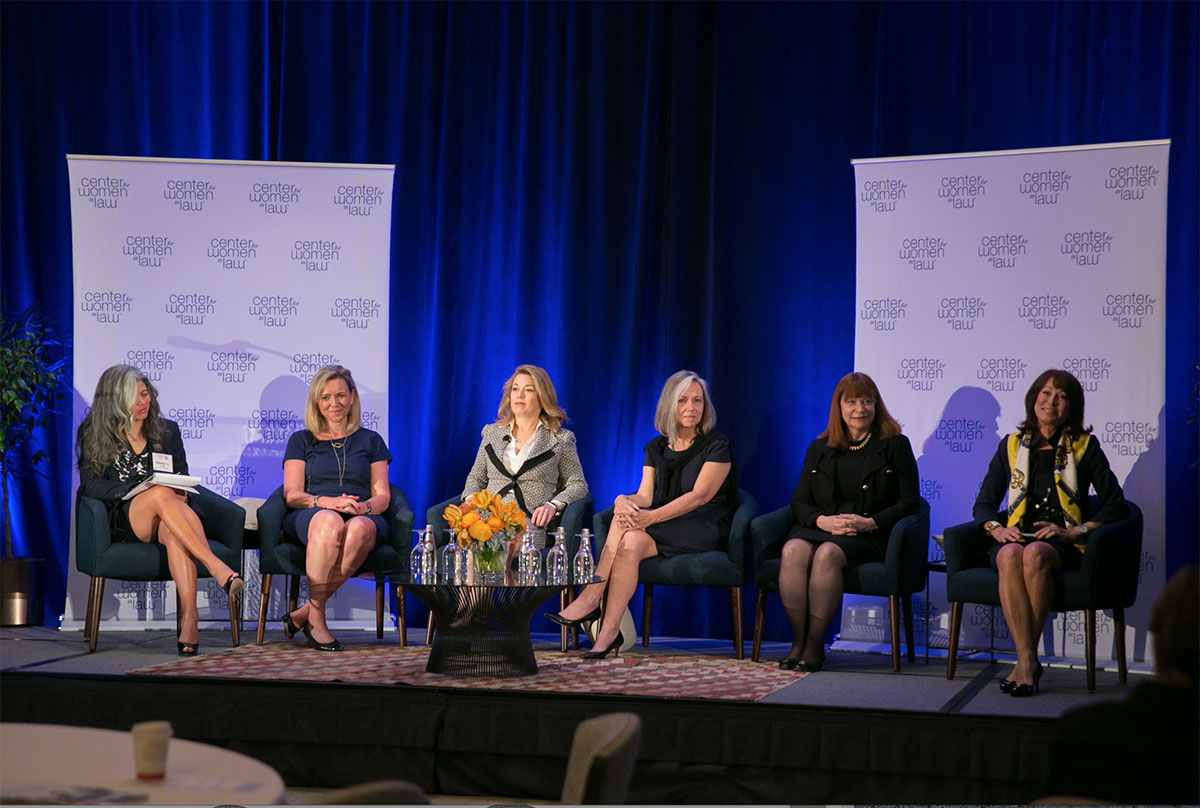 5 Better Ways to Set the Stage for Presentations and Panels
We've all attended a conference or panel discussion before. People face a stage with the speakers seated as the main focal point. But setting the stage for presentations and panels doesn't need to be mundane or cold. There's no rulebook, besides rules are made to be broken! The stage for presentations and panels should never make your audience lose focus or get distracted, but these are great ways to make your event stand out.
Relaxed Sofas

Keep it comfy. A single sofa is still different from five chairs in a line! Put your panelists on a relaxed seat to encourage the flow of conversation. Think about the comfort of your speakers + the effect it'll have on the audience! For this Lakeside Wellness Retreat, the planners wanted to refresh their attendees through movement and mindfulness. Activities included yoga, meditation, and wellness discussion.

Branded Backdrop and Furniture

This is a great way to use the furniture to your advantage. Show off your event on a pre-made decal you can put on side tables or a pair of walls! If you're live streaming or taking photos, you can put your sponsors' name front and center. Plus, you can use specific colored furniture to suit the brand or theme.

Lounge set up

Try an even more laid-back environment by creating a lounge set up. We've talked about design elements you can add to your conference event and how that affects the experience for your panelists. You can design an entire living room in the middle of your stage!

Fireside Chats

For a one on one interview or Q & A, try simple lounge chairs with a side table. Watch any talk show, like The Ellen Degeneres Show, and she always sets the atmosphere like it's two friends chatting by a fire.

 Change the Layout

Or just change the layout of the chairs! We arrange the below with the moderator in the middle instead of the on the side. The chairs form a U-shape around the moderator and he can turn back and forth toward the speakers as they answer questions. This creates a more intimate feel.