Last October, the Austin Parks Foundation hosted its annual Party for the Parks – an outdoor "fun-raiser" to support all the beautiful green spaces that we Austinites enjoy. Moontower was enlisted to deck out Republic Square with bright colors, comfy seats, and luxurious VIP tent lounges. Take a look at all the fun we had creating a big, friendly, outdoor living room for Party for the Parks!
---
The Green Space
Located in Downtown Austin, Republic Square's had a rollercoaster history since it was first designated over a hundred years ago. It wasn't even a park the whole time – from 1950 to 1970 it was used as a parking lot! Since then, Austin's stepped up its focus on green spaces and Republic Square has gotten some well deserved attention. After a recent redesign, it's looking better than ever.

---
The Lawn
Guests found seats among our Shibori and Whiskey Smash Floor Cushions, and or on a White Russian Ottoman accented by Agave Pillows.
---
The Lounges
Shandy Sofas – Long Island Chairs – Brandy Rug
Tom Collins Sofa – Pernod Sofa – Aperol Lounge Chairs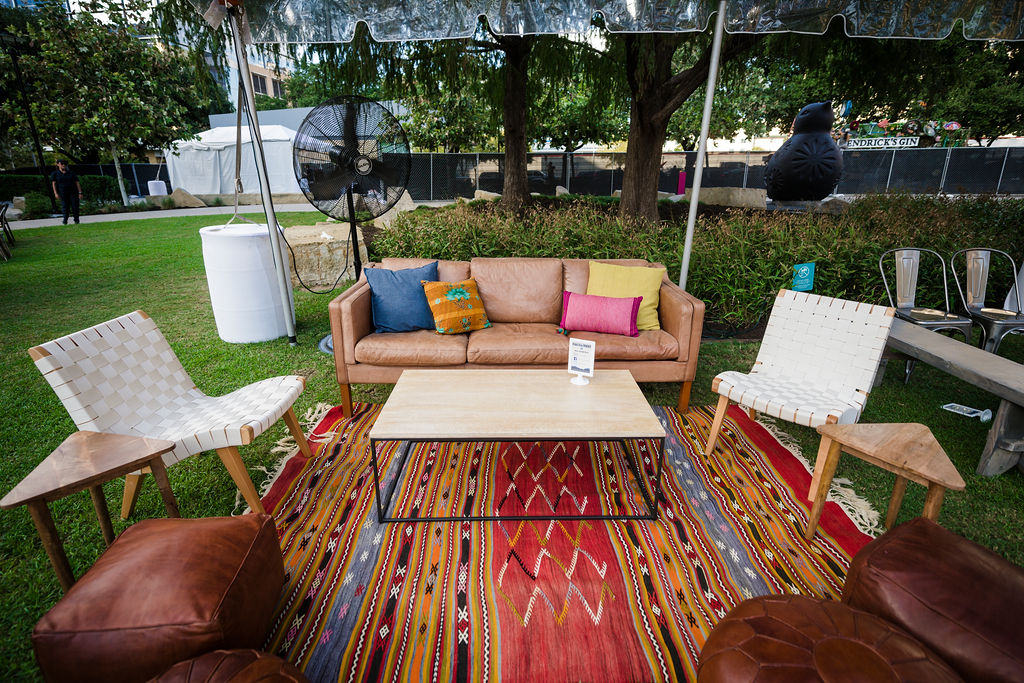 Sazerac Sofa – Vesper Lounge Chairs – Kalimocho Rug
---
The Cause
Austin Parks Foundation – we love our green spaces!!
---