This past 4th of July party envy comes from the Great American Picnic at the Pearl Brewery.
Their annual celebration in San Antonio brings in families from all over the San Antonio area. Their focus was to create an ambiance and atmosphere for people to chill out and enjoy music out on their lawn space outside the brewery.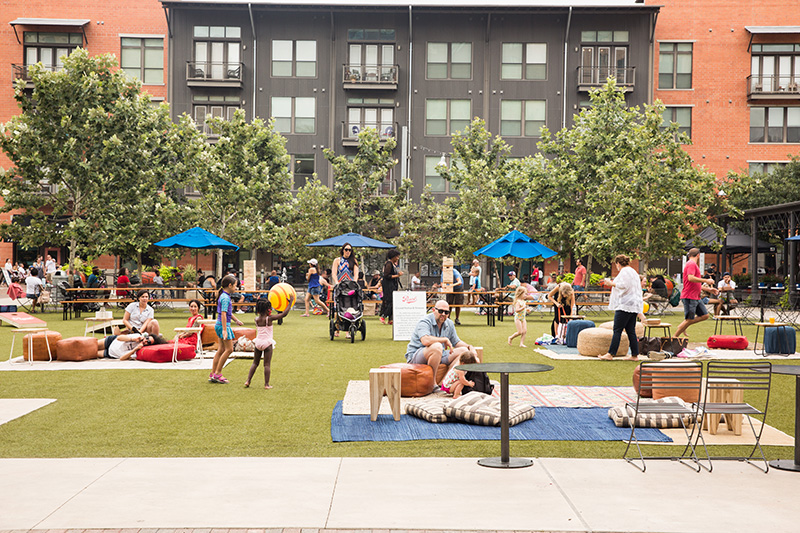 We chose to go picnic-style with low-lounge pods and Biergarten Tables. The Pearl's main lawn area was transformed into a giant family picnic in honor of the red, white and blue!
Layered rugs were key for a perfect 4th of July party so everyone could watch the Peterson Brothers Band play on the stage.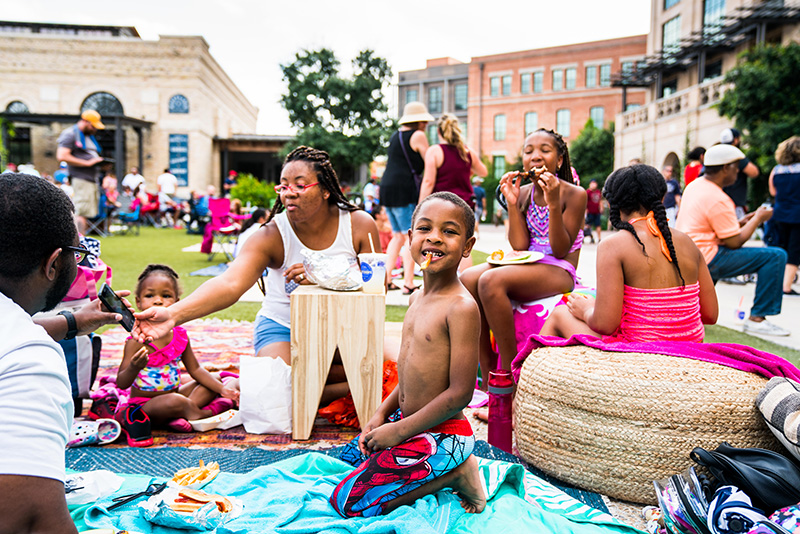 Families got to park it at our lounge areas with bites and beverages from Bud's Southern Rotisserie and Bottling Department!
No 4th of July party is incomplete without some classic lawn games like Giant Jenga or corn hole.
We were so excited to be part of The Pearl's great event this year and can't wait until next year!