After over a year+, I know we aren't the only one's who've been daydreaming about big corporate parties…
In the fall of 2019, Dropbox hosted an absolutely beautiful family picnic for their Austin employees. Held at Shady Springs Party Barn right outside the city, the picnic was full of family-friendly fun (as well as a fully stocked bar, always a plus). They asked us to design lounge spaces that would reflect the tropical theme of the event, and we had so much fun running with it!
In addition to being just plain fun, this event is particularly memorable because it checks all the boxes for what the most covid-friendly event possible looks like. Here are the elements that we think will be trending for at least another year, as we (hopefully) come fully out of the pandemic:
1) Outdoors for maximum air flow and social distancing.
2) Lots of seated pods allow people to congregate with smaller groups (and are just comfortable!).
3) Multiple areas and various activities to keep people spread throughout the space.
4) Multiple food and bar serving areas to reduce bottlenecks.
Is this is how corporate parties will begin to return? We hope so!
The Lounges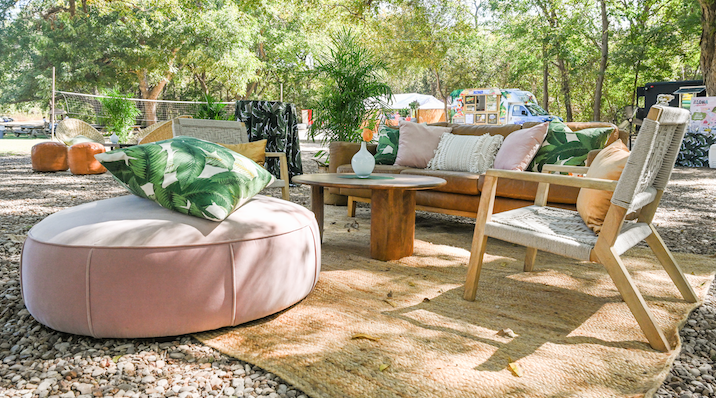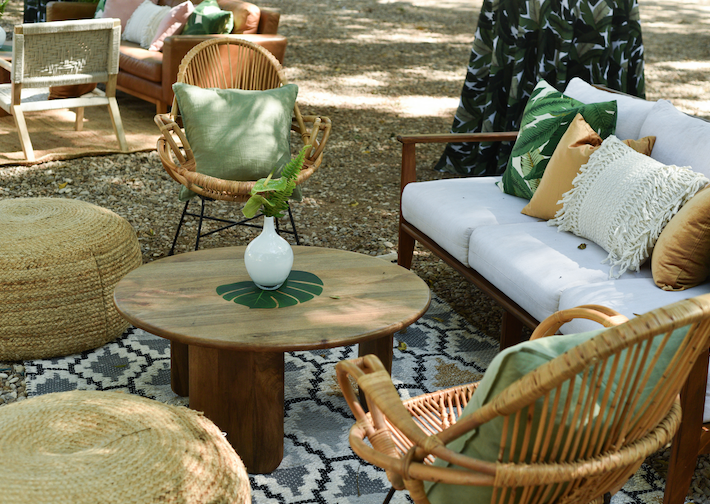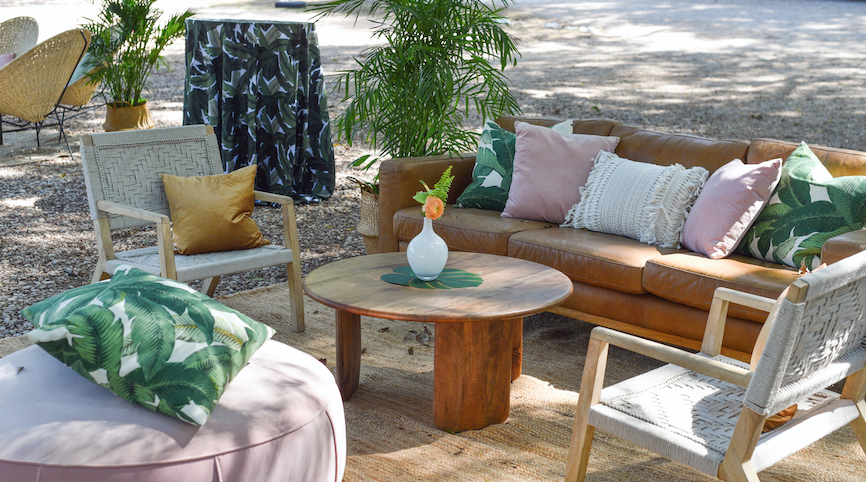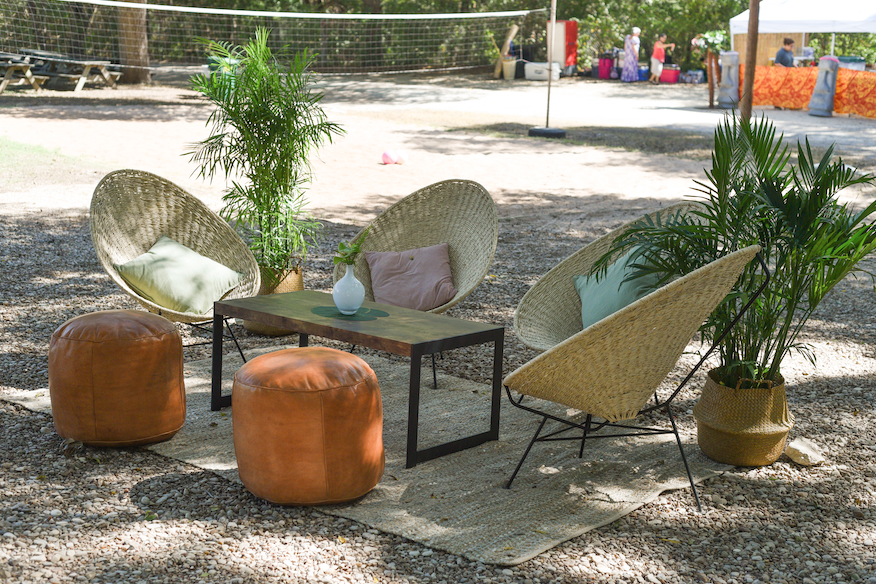 Bonus Mini-Lounges & Kids Area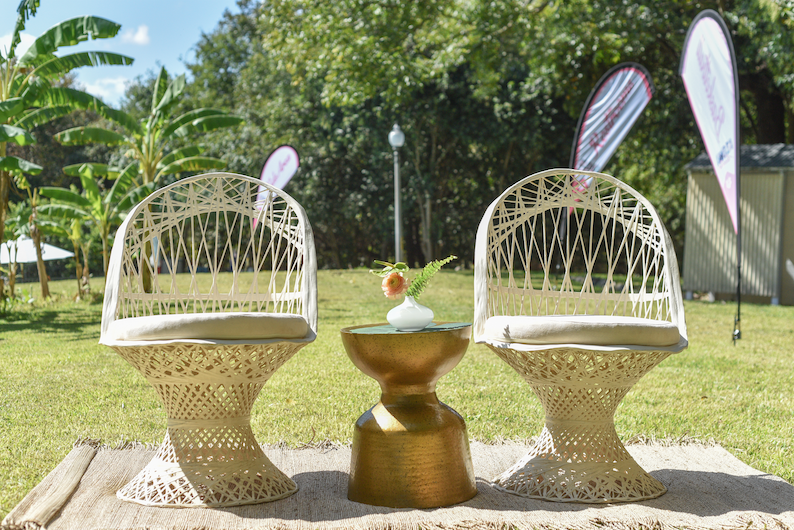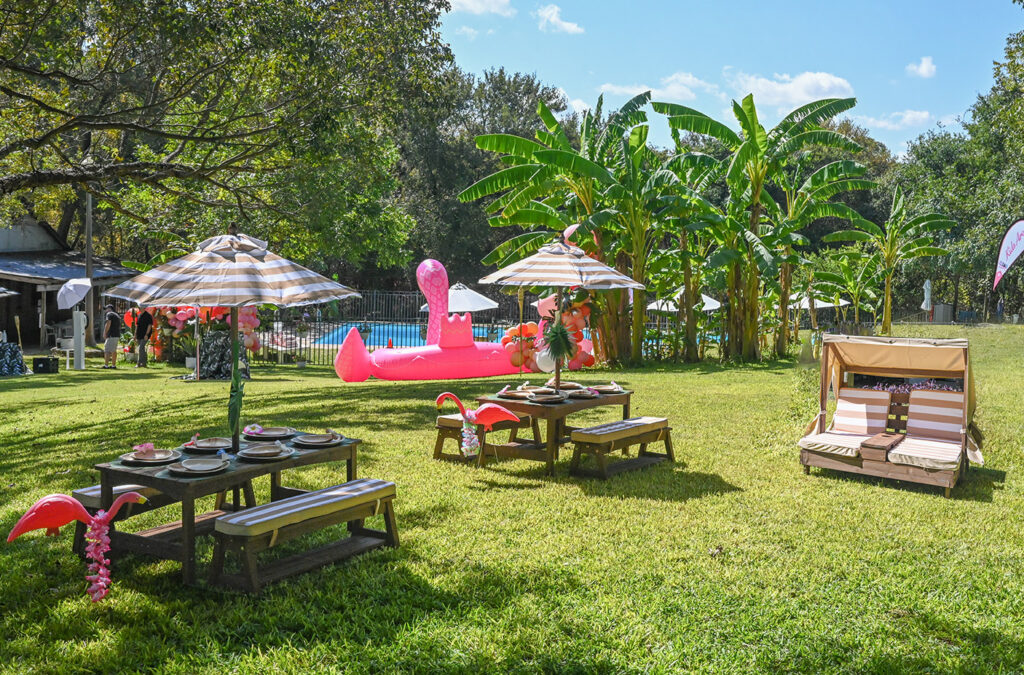 The Bar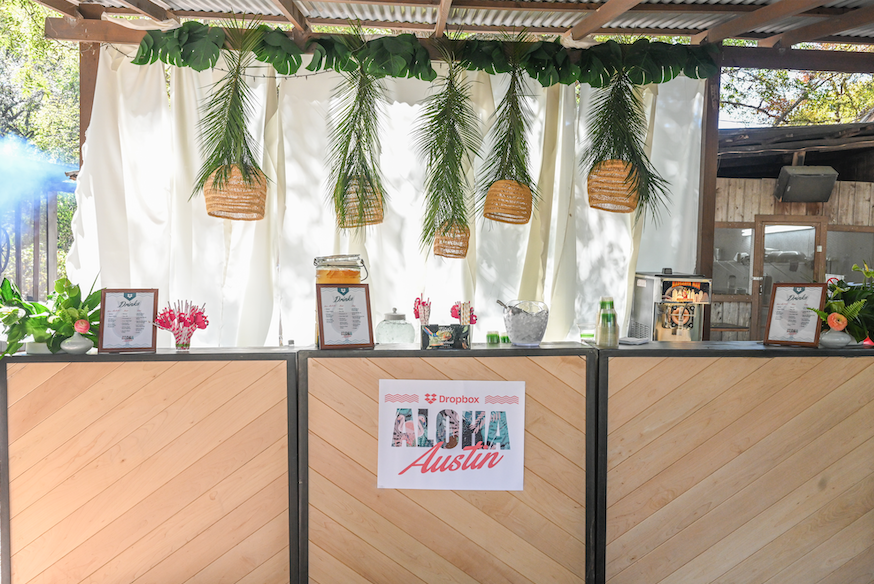 The Pool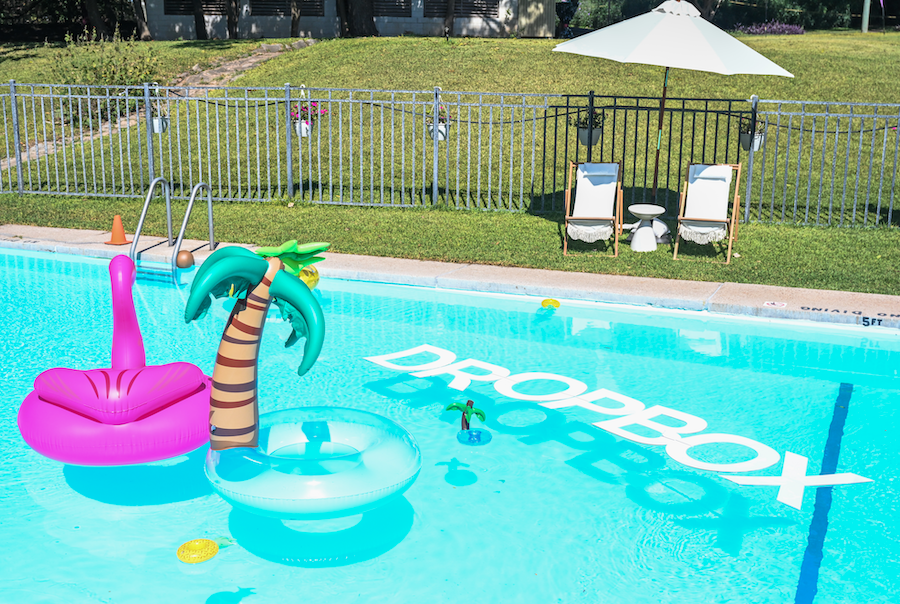 The Venue
Shady Springs Party Barn is the best of both worlds – only fifteen minutes from downtown, but with plenty of space to capture the imagination. With a picnic area, sand volleyball courts, a pool area, and tons of lawn to work with, it's exactly the kind of venue we love to have as the canvas for a corporate blowout!
Partners in Party
Planning/Design: POP! by Yaz
Venue: Shady Springs Party Barn
Flowers: Posey Floral and Malleret Designs
Speciality Event Rentals: Party at the Moontower (that's us!)
Photography: Nirav Solanki Photography
Catering: Aloha Kitchen and The Vegan Nom
Bar: Wildwood Event Production