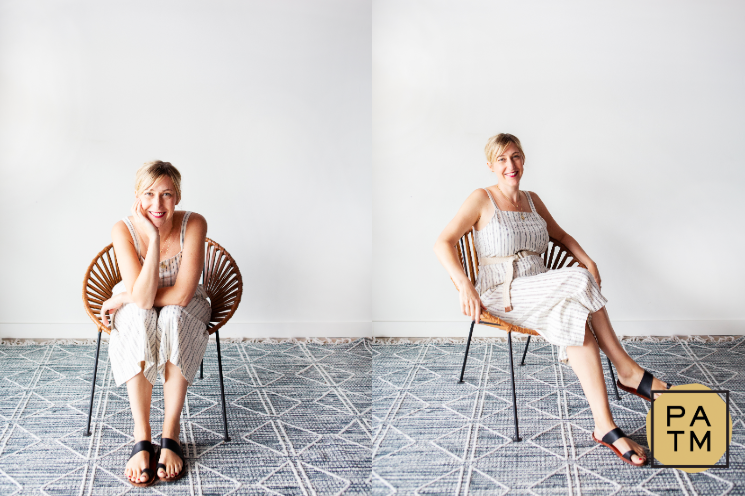 Meet Moontower: Tenaya Hills
You may know Tenaya Hills as the Design Director at Bunkhouse Group, where she has been for the past 11 years. In that time, she has helped the design firm expand its portfolio from a single Austin favorite, Hotel San Jose, to a series of properties in Austin, Marfa, San Antonio, San Francisco, Todos Santos, Baja, Mexico and soon Atlanta and New Orleans.
Tenaya wears a second title as Party at the Moontower Co-Founder alongside Christie, one of her closest friends. Tenaya brought her experience from the hospitality industry to the events world with the goal to offer carefully selected rental pieces that elevate any space they're in.
Where are you from?
Southern California. I moved to Austin 13 years ago this week.

What is your creative background?
I was a photo editor and a photographer then ended up as a Design Assistant at Bunkhouse Group in 2008 after going to the UT School of Architecture and getting my masters in Historic Preservation. I've been at Bunkhouse for 11 years and am now the Design Director.

Tell us a little about your family?
I'm married to Matthew we have a two-year-old son, Ronan, who is very funny and fun. We have another due in November – another boy! I come from a family of 10 though – I have seven brothers and sisters, who are all awesome.

How did you get to Austin?
Grad school at UT.

What cocktail are you currently ordering?
Since I'm expecting, any low sugar mocktail is the current drink of choice for me.

What's your ultimate party song?
Only one?? Man, that's hard. Kids in America by Kim Wilde, Take On Me, Aha, Push It, Salt-n-Pepa and….Uptown Funk.

What is an activity you do to restore creativity?
Besides getting off my phone & computer?? Honestly nothing more specific right now with being so busy, but I hope to get back into just at least leaving space for creativity.

What's your favorite piece of Moontower furniture?
I love our Aviator Modular Sofa. It's a great piece of party furniture, for anything from a music festival to a casual-chic wedding. I think it makes a great centerpiece to an event.

What's your most-used emoji?
I'm a big fan of: